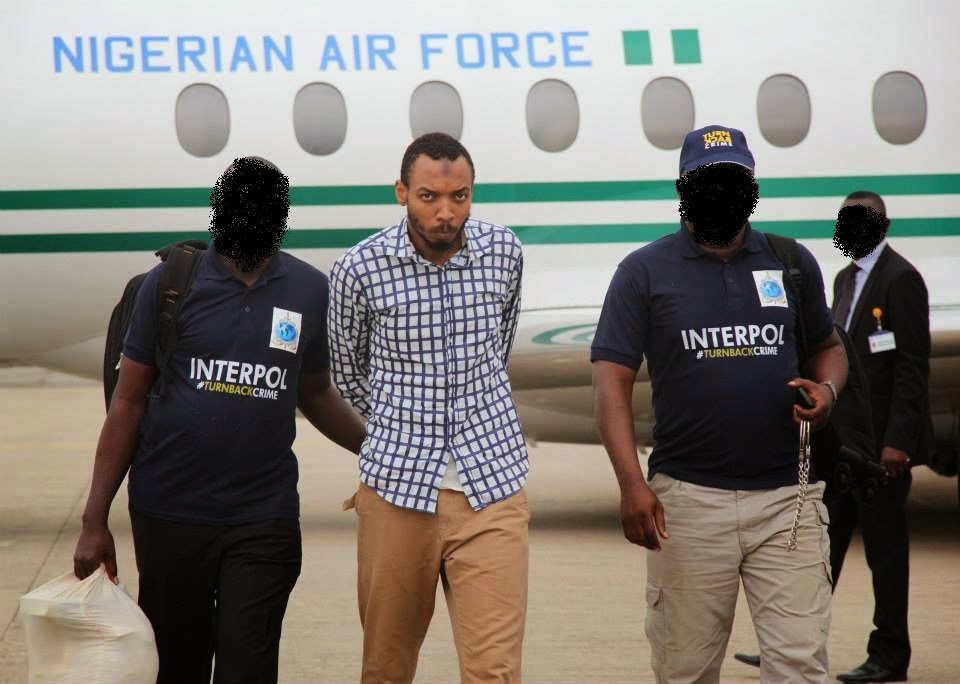 The Stunning confession of captured Boko Haram Terrorist, Ogwuche Says I won't beg for forgiveness Preliminary interrogation of Aminu Sadiq Ogwuche Nyanya bomb blast suspect who was recently extradited from Sudan, has began with stunning observation at State Security Service (SSS) Headquarters in Abuja.Contrary to the expectation of interrogation officers that Ogwuche will become sober as a result of his ordeal and probably ask for forgiveness. He is allegedly defiant and vowing to continue with what he termed as spiritual revolution at the least opportunities.
The suspected terrorist, who was wearing trousers and long sleeve with blue colour stripes, said in fluent English language that he has
no regrets for his dastardly act in the April 14, 2014 bomb blast that killed over 70 people and injured about 120 others at Nyanya area of Abuja."I don't deny that I am the executioner of the Nyanya bomb incident.I did it in order to draw government's attention to our demands. We want our detained colleagues released and compensation paid to those of our colleagues who were killed by the federal troops during operations.We want Islamic rulein the whole of northern Nigeria. Western education is a sin against Allah.
It's time for dialogue between government and Boko Haram leaders for the way out of the deadlock," he was quoted as saying.Ogwuche was immediately taken into custody from the special flight which touched down at Nnamdi Azikiwe International Airport at about 3 pm on Tuesday July 15, 2014.The flight arrived from Khartoum, Sudan, to hand the returned fugitive over to Nigeria Security Forces for interrogation. On hand to receive him at the Presidential wing of the airport were spoke persons of the police, ACP Frank Mba,Department of State Services, Marilyn Ogar,Major General Chris Olukolade of the Army and coordinator,National Information Centre, Mike Omeri.