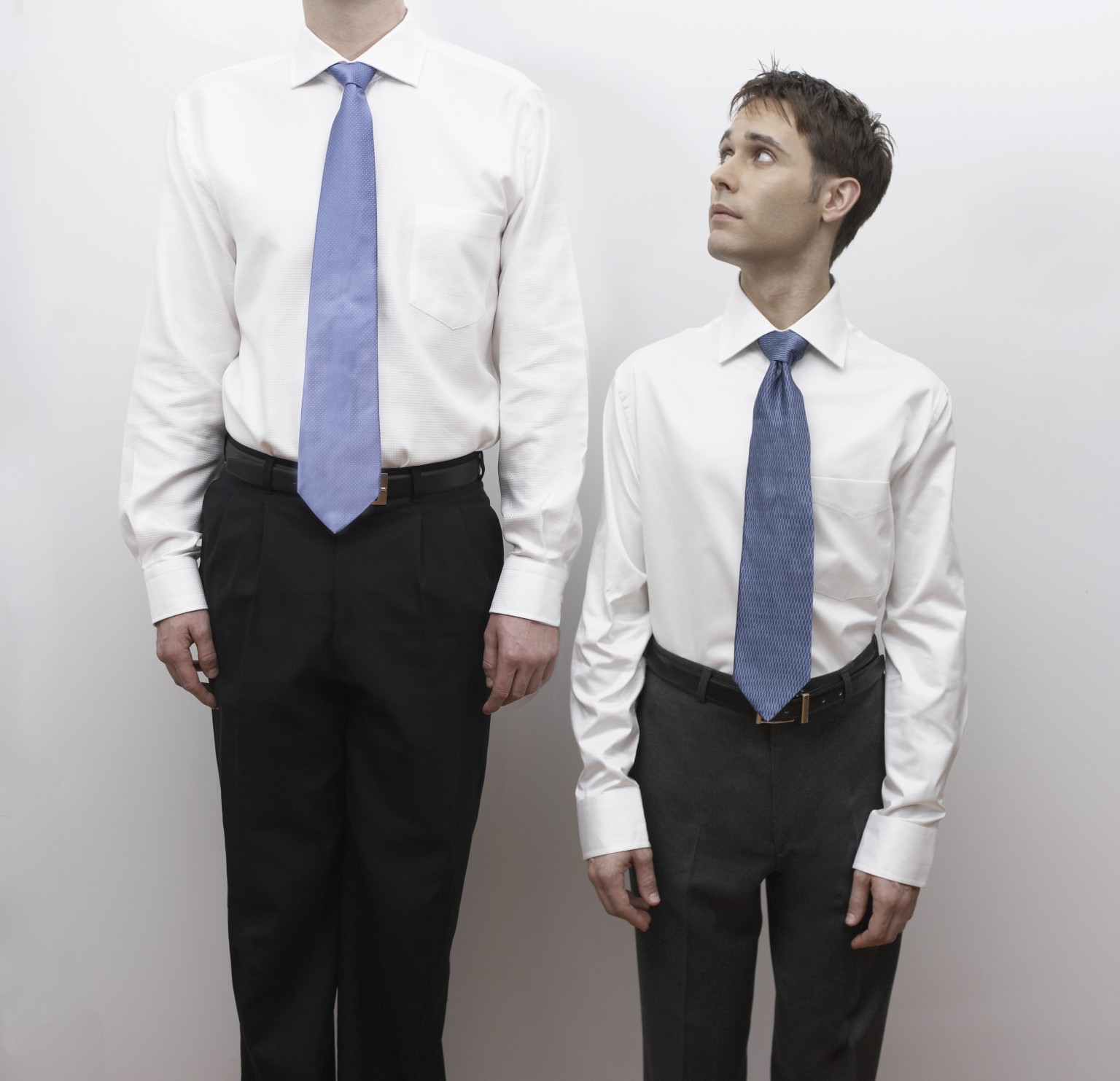 ..and so i was in church sitting down, listening to Pastor Chris Oyakhilome during yesterday's communion service and then this tall guy of about 6ft 3inchs came in and sat at the empty seat close to me. He got the attention of people around because he was so tall and that made him feel fly. I on the other hand,an attention seeking 6ft 8inchs dude started feeling intimidated cos he was getting all the attention because of his height.
No one knew i was taller than him because i came early before the people around and i've been doing much of sittings during the church activities. I so wished i could get up so these peeps would see that i'm the tallest in the congregation but i just remained on my low key.
After a while, i noticed he was always standing up, intimidating people and getting all the attention with his height. First, We were supposed to sit down and let the service officials serve us the bread and wine for our communion right there on our seats, but this guy just stood up and walked straight to the communion stand to take his bread.
"Arghhhhh! What's wrong with this dude, why the show off? Everybody knows you're tall so get your flat ass glued to that Chair.", i so wished i could say that to his face "but you're church" my spirit ministered to me gently.
Again it was time to give our offerings, the offering bag was supposed to be passed to everyone right on their seats but NO!, this dude stood to the Usher with the offering bag and dropped his offering.
Everybody around started noticing this dude and his attitude. I tried getting my eyes off him so i could concentrate on the service. *Sighs*, it was successful.
..."if the offering bag passed you or didn't get to you and you didn't drop your offerings and tithe please indicate by raising up your hand"; Pastor Niyi, The Resident Pastor of my Service centre said.
Again, this bros stood up. Aba! Nor be you drop offering now now? And by the way, if you wan drop another one, nor be to raise hand pastor talk??? he say make you stand up??? . This time it wasn't funny anymore because i almost drew
him back to his seat.
I didn't wanna show off but it was getting too much. All I wanted was for the service to come to a close so i'll stand close to him and fall his hands.
And finally, it was time for the closing prayers, in my mind I was like, "this boy own dor finish today."
God bless Pastor Niyi as he asked to stand on our feet, Again he quickly stood up and after he did, i stylishly got up slowly and gently.
Brethren, you needed to see this guy's mouth,Opened like the divided Red Sea as he starred at me. This brother was looking 'UP TO ME' like i was the author and finisher of his faith.
Inside of me i laughed and thought for a while, 'yes I got this dude, Next time he wouldn't mess with a 6ft 8 inches dude like me'.
It was at that point i noticed that church members around have been noticing and watching this movie. I started hearing a few people laugh and talk quietly behind me noticing the view.
This dude with his his mouth still wide opened knew he was doomed. "...and may the grace of our lord Jesus, the Love of God, and the communion of the holy spirit be with you all now and forever"; the pastor said, and the congregation shouted "AMEN."
I opened my eyes, looked to my left and behold the guy disappeared.I could imagine how embarrassed this brother could have felt, but it wasn't my fault, I just wanted to put him in his place.
Chidinma and ill Bliss's "if you be boss you be boss" started playing on my head as I strolled out of the church hall.
Funny experience I thought. I really wished I could see the dude again to give him the winner smile.
I was driving out of the Parking lot in the church premises, thinking of how I was gonna publish this story and something just drew my attention to the car on my left. I looked into the Silver Toyota Camry and behold, I saw this person with a shinning bald head and neatly shaved side beards. YES!!! It was Him. It was the same dude that sat close to me in church, driving out from the parking lot.
Yeah!, my opportunity finally came. I drove close to him,rolled down and Pressed the Horn. He looked straight at me and immediately noticed. Why wouldn't he remember me? He had his eyes glued and his mouth wide open, staring at me in church when he noticed I was far taller than him, he definitely recognised me. All these I thought giving him the Winner Smile. I could see that loosing look on his face and before I could say "JACK ROBINSON'" he zoomed off.
I laughed loud as I rolled up and drove out of the church premises. I sure was glad because it was a good way to start This beautiful Month of Praise as our man of God has earlier declared.
Now I'm on my bed typing this and still can't help smiling at my victory.
Brethren, Join me and praise the Lord ooooo!!!! Lolzzz