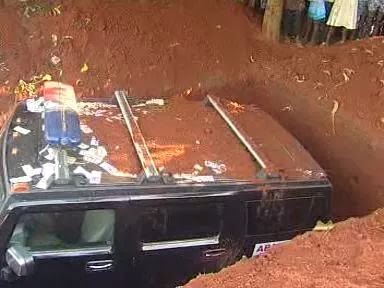 I saw this post on a friends blog stating that an igbo man from his village who "claimed" he loved his mum so much and would sacrifice anything for her went as far as burying his mother's corpse on a brand new hummer Jeep.
Check out more photos below;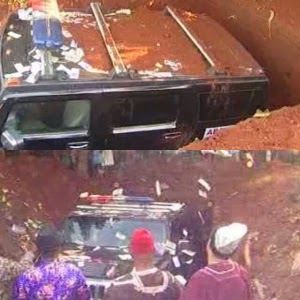 What do you think of this? Too much money or waste?